High Class Waterproof Breathable
SMS Reinforced Disposable Surgical Gown
Passed ASTM F2407 standard
Product ID: SG74100 Sterile / SG74700 Non Sterile
SMS reinforced isolation gown, the chest and sleeve area are reinforced with an additional layer of SMS material
Meet ASTM F2407 standard
Sterile style: EtO Sterilization followed by ISO 11135-1: 2007 standard
Raglan sleeves, hook and loop neck closures, and tie waist closures
Knitted cuff type
AAMI Level 3 at the reinforced area
Level 1 at the non-reinforced area
Material: 100 % SMS
Fabric weight: 45gsm
Color: Blue
Size: M, L, XL, XXL
Packing: 25pcs/ carton
Knitted cuff type
High Class Waterproof Breathable
SFT Disposable Surgical Gowns
Passed AAMI Level 3 protection
Product ID: SG94100 Sterile / SG94700 Non Sterile
Three-layer: fluid/blood-repellence PPSB and breathable Meltblown materials
Meet ASTM F2407 standard
Sterile style: EtO Sterilization followed by ISO 11135-1: 2007 standard
Raglan sleeves, hook and loop neck closures, and tie waist closures
Ultra-sonic welded seam
Knitted cuff type
Material: PPSB + Flim+ Thermal Bond
Fabric weight: 68gsm
Color: Blue
Size: M, L, XL, XXL
Packing: 25pcs/ carton
According to FDA, A surgical gown is regulated by the FDA as a Class II medical device that requires a 510(k) premarket notification. A surgical gown is a personal protective garment intended to be worn by health care personnel during surgical procedures to protect both the patient and health care personnel from the transfer of microorganisms, body fluids, and particulate matter.
Because of the controlled nature of surgical procedures, critical zones of protection have been described by national standards. As referenced in Figure 1: the critical zones include the front of the body from the top of shoulders to knees and the arms from the wrist cuff to above the elbow. Surgical gowns can be used for any risk level (Levels 1-4). All surgical gowns must be labeled as surgical gowns.
Source FDA
Regards to Surgical Isolation Gown
Surgical isolation gowns are used when there is a medium to high risk of contamination and a need for larger critical zones than traditional surgical gowns. Surgical isolation gowns are regulated by the FDA as a Class II medical device that requires a 510(k) premarket notification.
All areas of the surgical isolation gown except bindings, cuffs, and hems are considered critical zones of protection and must meet the highest liquid barrier protection level for which the gown is rated. All seams must have the same liquid barrier protection as the rest of the gown. Additionally, the fabric of the surgical isolation gown should cover as much of the body as is appropriate for the intended use.
Source FDA
AAMI Disposable Medical Gown Product FAQ
Medtecs AAMI Level 2 full-back isolation gown is made of soft, breathable SMMS material for maximum comfort. The product features a 3-key feature for health safety: a hybrid elastic wrist and thumb up hook design, a complete 360-degree coverage, and over-the-head donning. Options include back ties or overlapping back panels with side ties.
In 2004, the FDA recognized the consensus standard American National Standards Institute/Association of the Advancement of Medical Instrumentation (ANSI/AAMI) PB70:2003, "Liquid barrier performance and classification of protective apparel and drapes intended for use in health care facilities." 
New terminology in the standard describes the barrier protection levels of gowns and other protective apparel intended for use in health care facilities and specifies test methods and performance results necessary to verify and validate that the gown provides the newly defined levels of protection:
Level 1: Minimal risk, to be used, for example, during basic care, standard isolation, a cover gown for visitors, or in a standard medical unit
Level 2: Low risk, to be used, for example, during the blood draw, suturing, in the Intensive Care Unit (ICU), or a pathology lab
Level 3: Moderate risk, to be used, for example, during the arterial blood draw, inserting an intravenous (IV) line, in the Emergency Room, or for trauma cases
Level 4: High risk, to be used, for example, during long, fluid intense procedures, surgery, when pathogen resistance is needed or infectious diseases are suspected (non-airborne)
(Source of information: USA FDA)
Regardless of how the product is named (that is, isolation gown, procedure gown, or cover gown), when choosing gowns, look for product labeling that describes an intended use with the desired level of protection based on the above risk levels. Product names are not standardized.
Difference Between Level 2 and Level 1 Gowns
Level 1 gowns are best used for basic medical care, or as cover gown protection for visitors. 
Level 2 gowns are used for low-risk situations.  Are used during blood draw, suturing, in the Intensive Care Unit (ICU), or a pathology lab.
ANSI/AAMI PB 70:12 classification of barrier performance of surgical gowns and isolation gowns. Sources: CDC
Level 1 gowns'  barrier performance provides minimal water resistance (some resistance to water spray)
Level 2 gowns' barrier performance provides moderate water resistance (resistant to water spray and some resistance to water penetration under constant contact with increasing pressure)
Only Level 4 gowns are tested for viral penetration resistance, and therefore only Level 4 garments are considered impermeable to viral penetration using ASTM F1671.
What Are The Main Differences Between Isolation Gown and Coverall?
During the COVID-19 pandemic, Isolation gowns & coverall are commonly worn by medical staff for diagnostic tests, safety screening, and other types of medical assessments.  Selecting the applicable and qualified PPE is important for the safety of all medical staff, especially in quarantine facilities.
Medical gowns offer front-end coverage.  The mid-calf and your back are left open.  The backside openings are there to aid in enhancing comfort.  
Coveralls are tailored to provide the coverage of the entire body, making them ideal for frontline medical practitioners who face the frequent thread from COVID-19.  Moreover, coveralls joints and closures are vital as they enhance your attire's effectiveness and toughness.
Ultimately, choosing the right kind of PPE is important for work safety. The safety managers should guide the medical team members on selecting the right kinds of protective gear.   The manufactures should provide the datasheet on the product to ensure the product meets the products' intended specifications.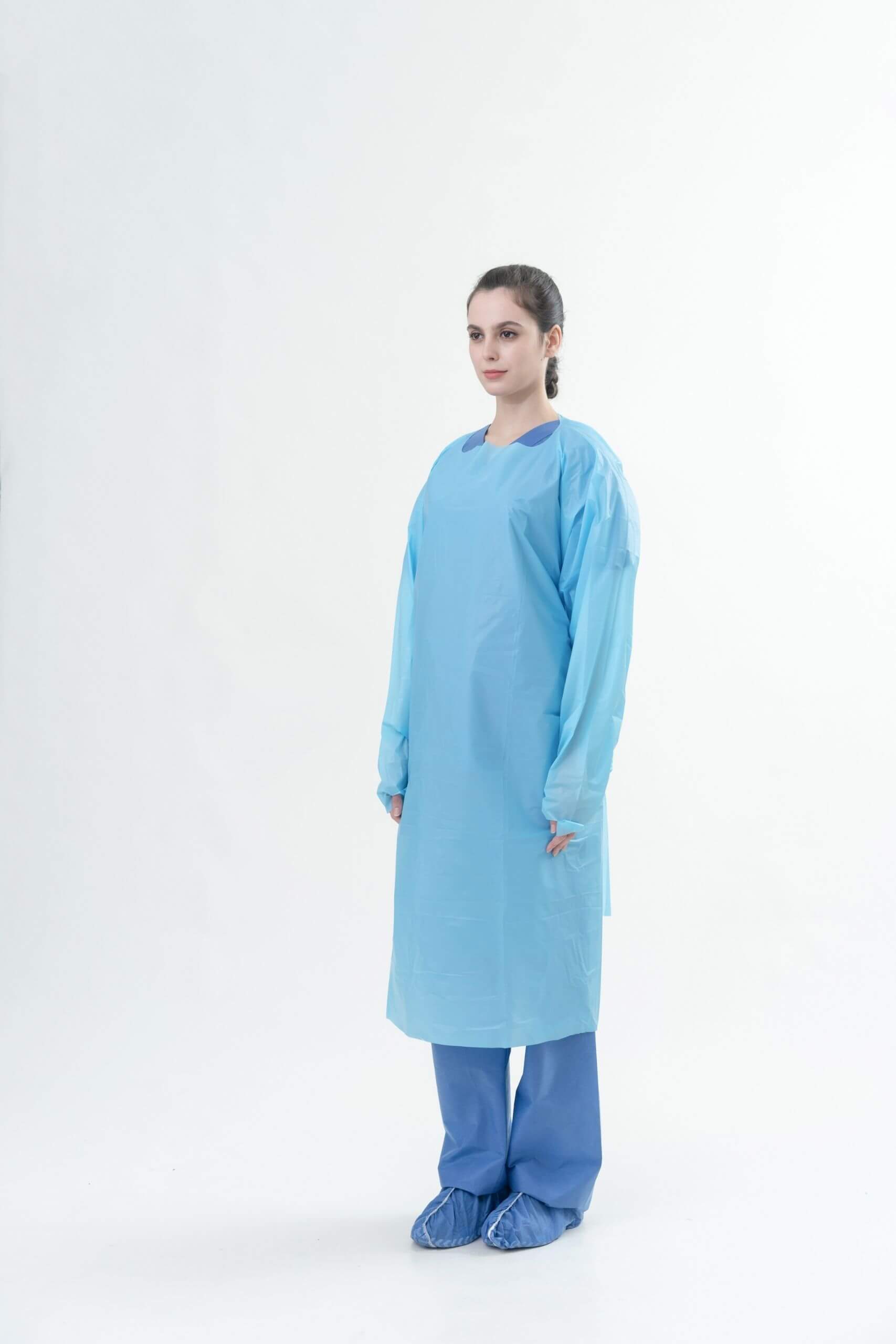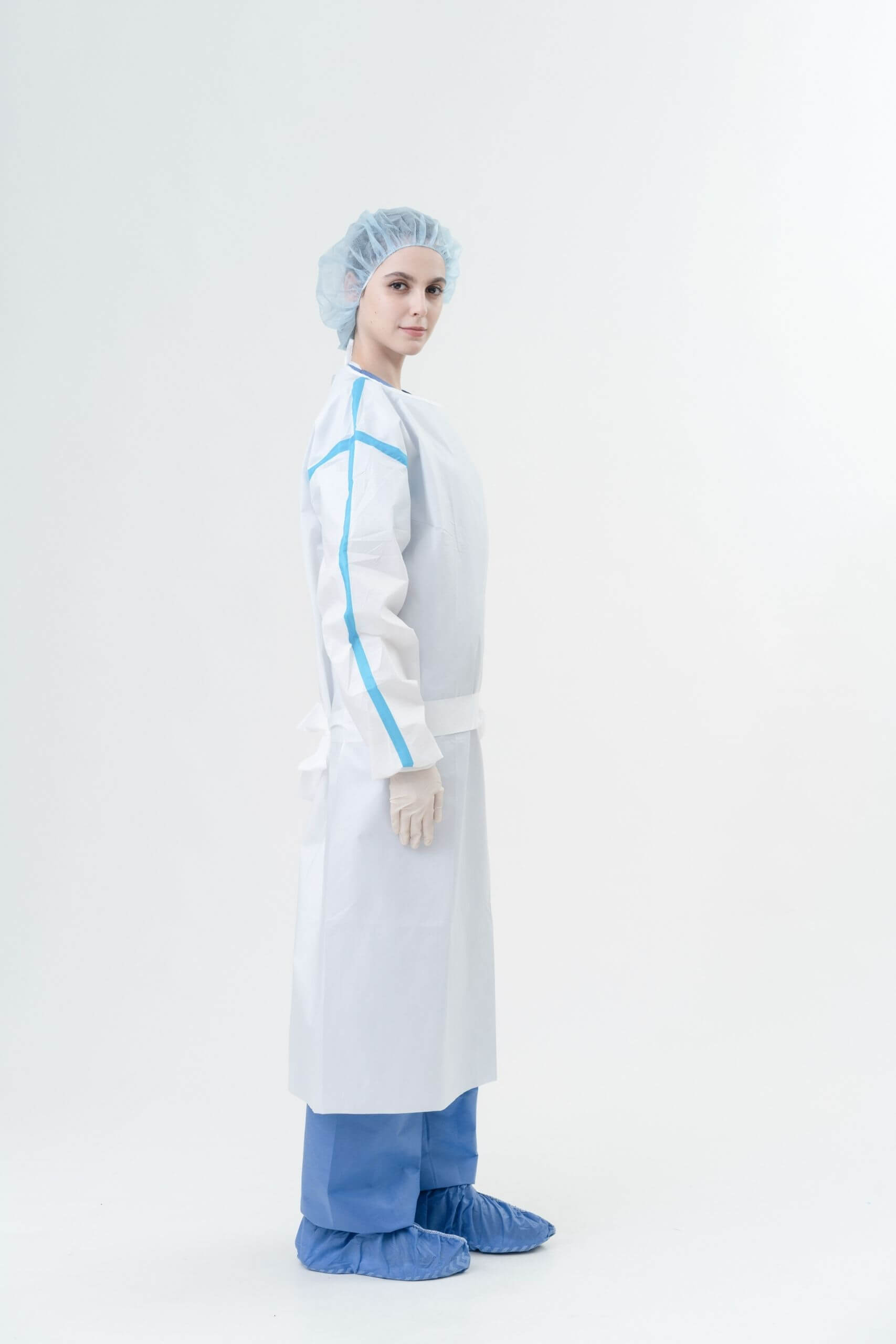 Tape gowns VS Non-tape gowns
The tape around the suite could provide more protection from Resistant fluid leaks. Provides users with more protection.
Storage and Disposal of Isolation Gown
CoverU gowns can be stored under normal ambient storage conditions, dry and clean, dust-protected, in the original cardboard box.  Uncontaminated CoverU gonscan be incinerated or buried in controlled landfills without harming the environment. Disposal of contaminated garments is regulated by country of local laws.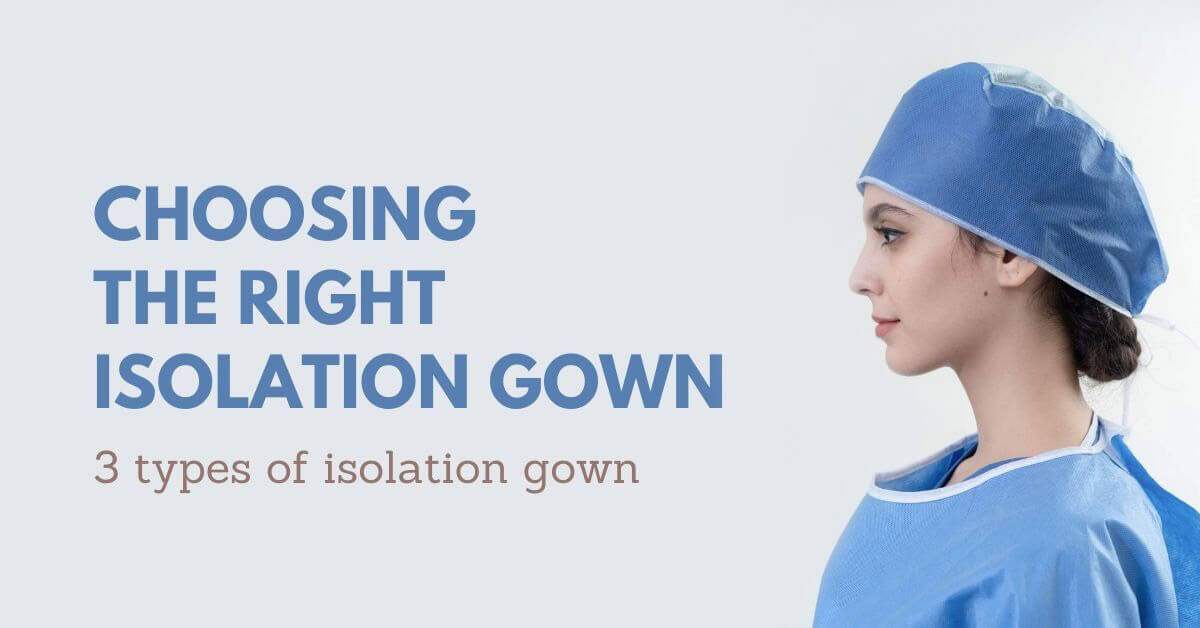 Could Medtecs make a customized version?
If you have any request for products, please feel free to contact our service team to get more information.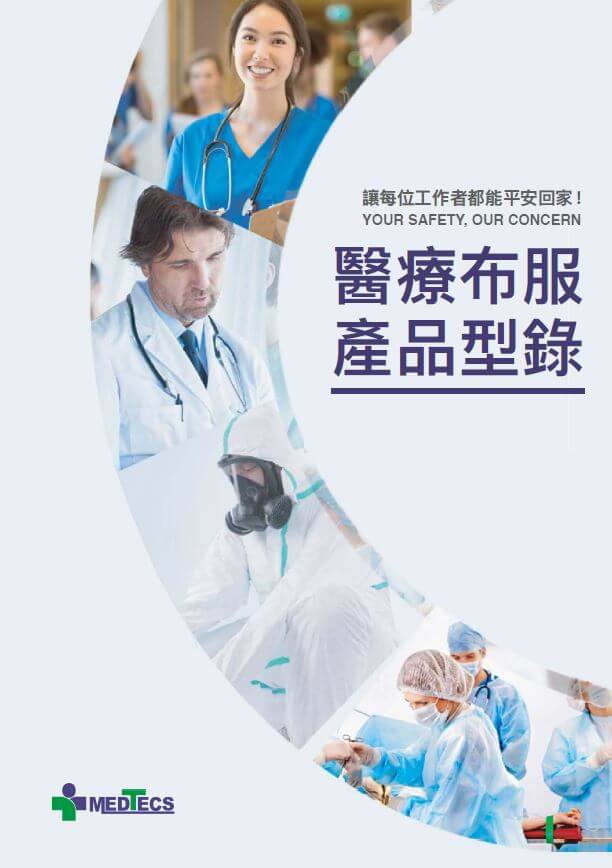 Medtecs PPE Catalog TW
Get Your Quotation
What are you waiting for? Sign Up and check out our special offers!