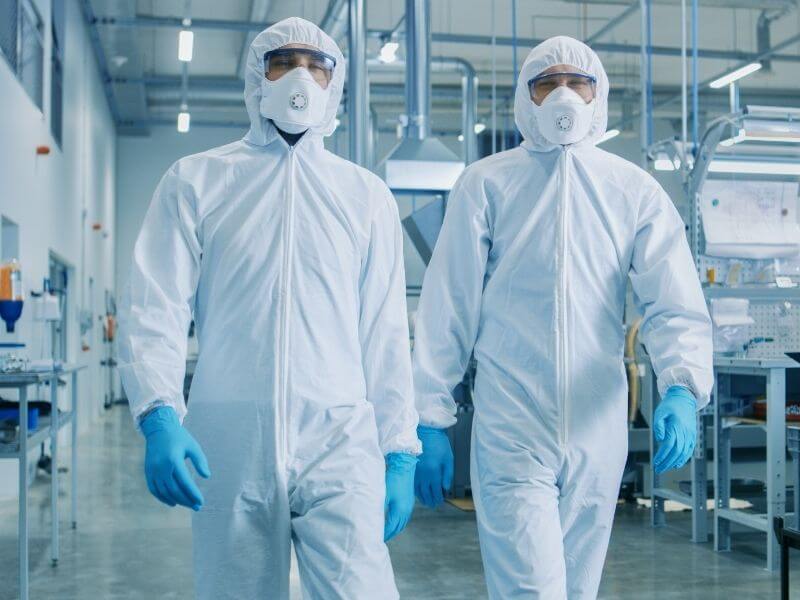 Coveralls are loose-fitting garments that cover the whole body except for the head, hands, and feet. Coveralls are commonly made from high-density polyethylene (HDPE) formed into a non-woven fabric that allows heat and sweat to leave the suit while preventing liquids and aerosols from entering it.
MedTecs - Safe Guarding Every Tomorrow
Seems are important for leakage prevention
The sewing of coveralls can be the most difficult part to get right. Seams are sealed by putting tape on them for protection strengthen purposes.  However, places, where multiple seams join (such as the armpit), can be difficult to seal properly.  Medtecs, in another hand, has been manufacturing coverall for years, we make sure that hospitals workers can have the best protection in the market.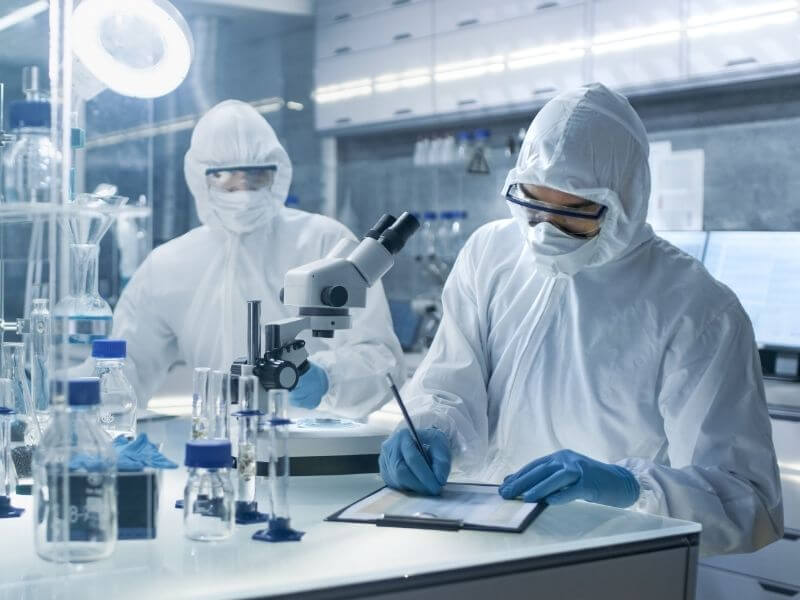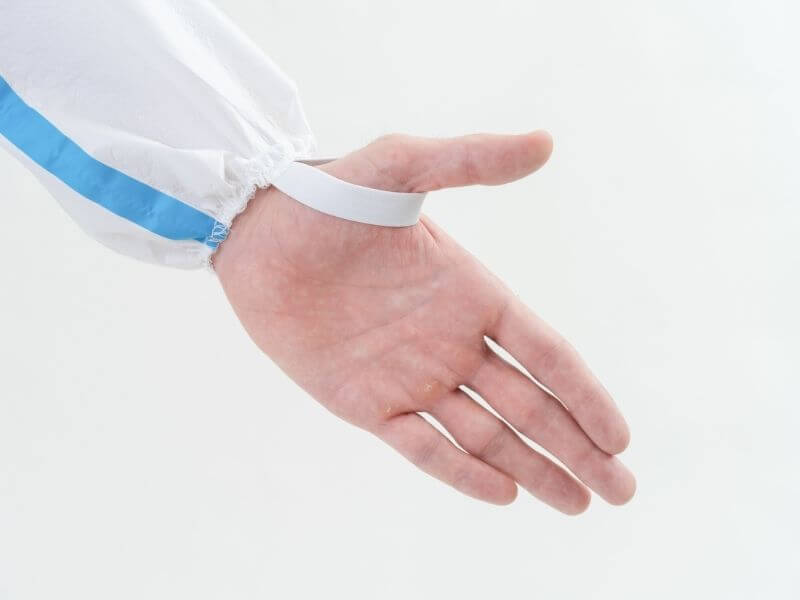 Details Matter- Especially Health Workers
Finally, the interfaces on the suit, including the zipper, cuffs, and the edge of the hood or collar, are made liquid-tight to prevent leakage. Cuffs, hood and collar interfaces can be elastic or liquid-tight seals.  In addition, the zipper area can have fabric flaps that cover them or be specially made as liquid-tight zipper assemblies.  For Medtecs' products, we ensure that interface areas are well protected.  
ISO 13688: 2012 specifies general performance requirements for ergonomics, innocuousness, size designation, ageing, compatibility and marking of protective clothing and the information to be supplied by the manufacturer with the protective clothing.   This regulation is the main regulation that regulates the EU standard for Coverall PPE.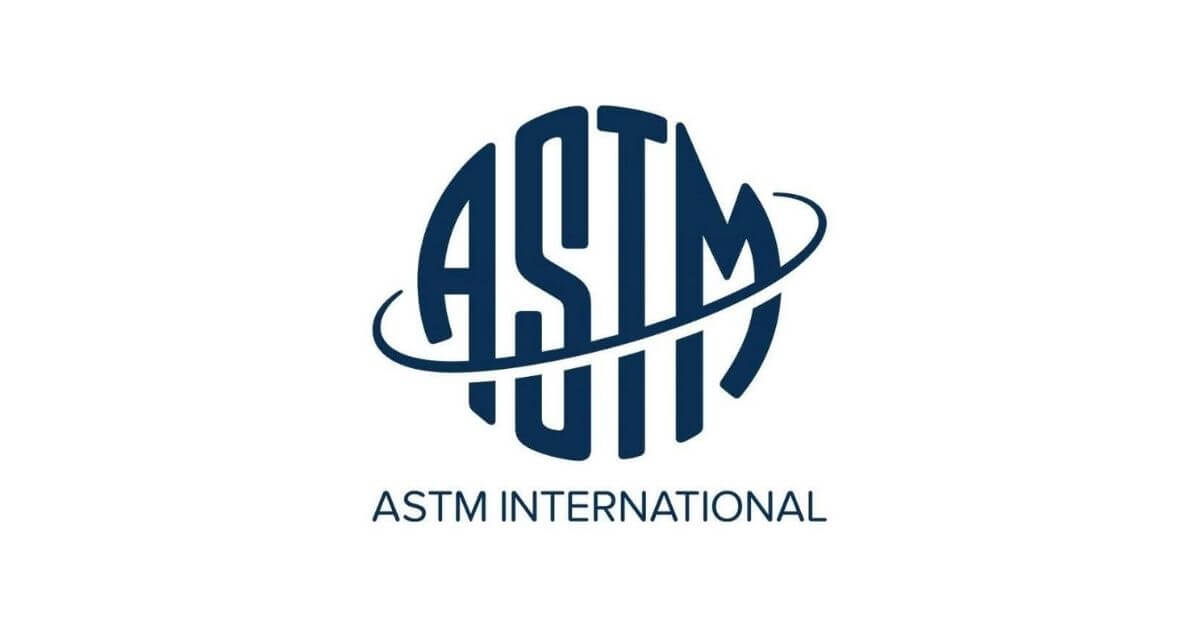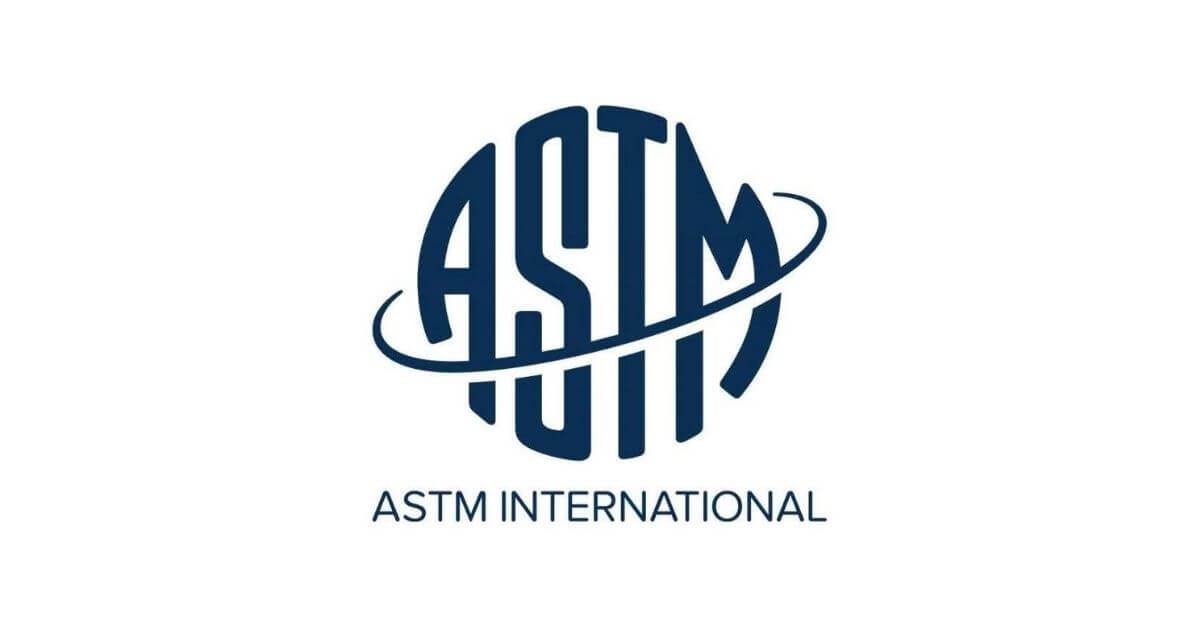 ASTM International is an international organization that sets standards for a wide range of products, materials, systems, or services that are used every day by people to do their jobs.  Let's Look at the ASTM standards that are related to protective clothing.
Read More »