High Class Waterproof Breathable
Disposable Chemo Gowns with Tape
Pass ASTM F739-12 standard
Chemo Gown
Isolation Gown designed for Chemo Therapy Situation.
PPSB Coated PE materials provide excellent protection from liquid borne microbes
Heat-sealed seams with tape design provide high performance on hydrostatic pressure and fluids impact
Tie at the neck and waist for secure protection
Pass ASTM F739-12 standard
Chemo Gown Product Information
Material: 55% PP / 45% PE
Fabric weight: 36gsm
Style: IL 4063WKTP
Color: White
Size: Free size
Packing: 100pcs/ carton (50x32x45 cm)
NW: 16kgs, GW:17kgs
AAMI Disposable Medical Gown Product FAQ
The material used in these gowns has been tested against the following chemotherapy drugs per ASTM F739-12 and no breakthrough was observed during test duration of 480 minutes based on average standardized breakthrough time:
Carmustine
Cisplatin
Cyclophosphamide
Dacarbazine
Doxorubicin Hydrochloride
Etoposide
Fluorouracil
Mitomycin C
Paclitaxel
Thiotepa
Vincristine Sulfate
Sources:
OSHA Technical Manual, Section VI: Chapter 2
Guidelines on Handling Dangerous Drugs – ASHP
ONS Chemotherapy and Biotherapy Guidelines and Recommendations for Practice (3rd ed., 2009)
In 2004, the FDA recognized the consensus standard American National Standards Institute/Association of the Advancement of Medical Instrumentation (ANSI/AAMI) PB70:2003, "Liquid barrier performance and classification of protective apparel and drapes intended for use in health care facilities." 
New terminology in the standard describes the barrier protection levels of gowns and other protective apparel intended for use in health care facilities and specifies test methods and performance results necessary to verify and validate that the gown provides the newly defined levels of protection:
Level 1: Minimal risk, to be used, for example, during basic care, standard isolation, a cover gown for visitors, or in a standard medical unit
Level 2: Low risk, to be used, for example, during the blood draw, suturing, in the Intensive Care Unit (ICU), or a pathology lab
Level 3: Moderate risk, to be used, for example, during the arterial blood draw, inserting an intravenous (IV) line, in the Emergency Room, or for trauma cases
Level 4: High risk, to be used, for example, during long, fluid intense procedures, surgery, when pathogen resistance is needed or infectious diseases are suspected (non-airborne)
(Source of information: USA FDA)
Regardless of how the product is named (that is, isolation gown, procedure gown, or cover gown), when choosing gowns, look for product labeling that describes an intended use with the desired level of protection based on the above risk levels. Product names are not standardized.
What is ASTM F739-12 Standard?  
The ASTM F739-12 standard, published by the American Society for Testing and Materials (ASTM), describes the features and properties, and testing methods for the passage of liquids and gases through protective clothing materials under contact conditions. 
ASTM F739-12 method is designed for use when the test chemical is a gas or a liquid, where the liquid is either volatile (that is, having a vapor pressure greater than 1 mm Hg at 25°C) or soluble in water or another liquid that does not interact with the clothing material.
Source CDC
All chemo gowns should have been evaluated for the resistance to permeation of various chemotherapy drugs as per ASTM F739-12 standard.  
What Are The Main Differences Between Isolation Gown and Coverall?
During the COVID-19 pandemic, Isolation gowns & coverall are commonly worn by medical staff for diagnostic tests, safety screening, and other types of medical assessments.  Selecting the applicable and qualified PPE is important for the safety of all medical staff, especially in quarantine facilities.
Medical gowns offer front-end coverage.  The mid-calf and your back are left open.  The backside openings are there to aid in enhancing comfort.  
Coveralls are tailored to provide the coverage of the entire body, making them ideal for frontline medical practitioners who face the frequent thread from COVID-19.  Moreover, coveralls joints and closures are vital as they enhance your attire's effectiveness and toughness.
Ultimately, choosing the right kind of PPE is important for work safety. The safety managers should guide the medical team members on selecting the right kinds of protective gear.   The manufactures should provide the datasheet on the product to ensure the product meets the products' intended specifications.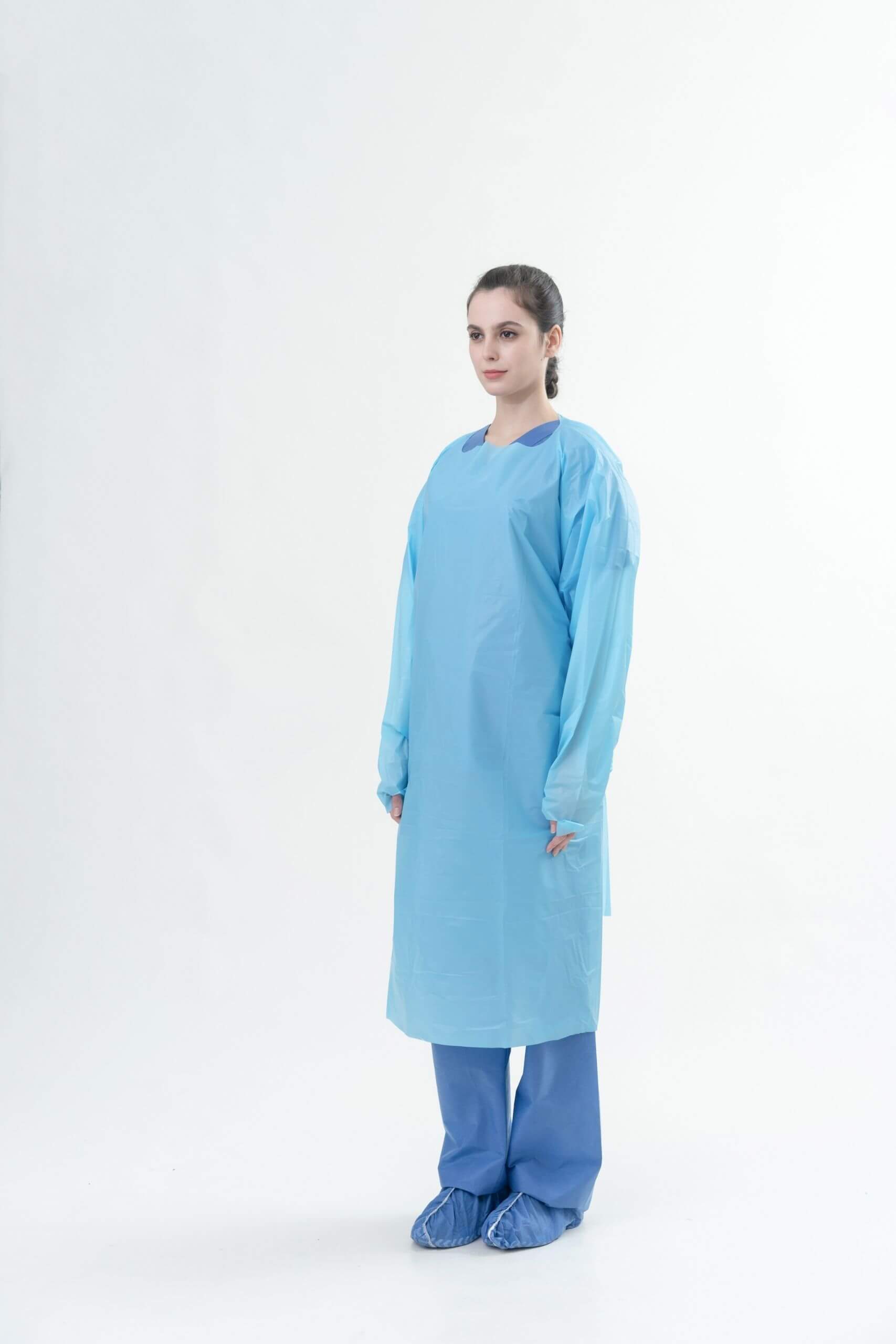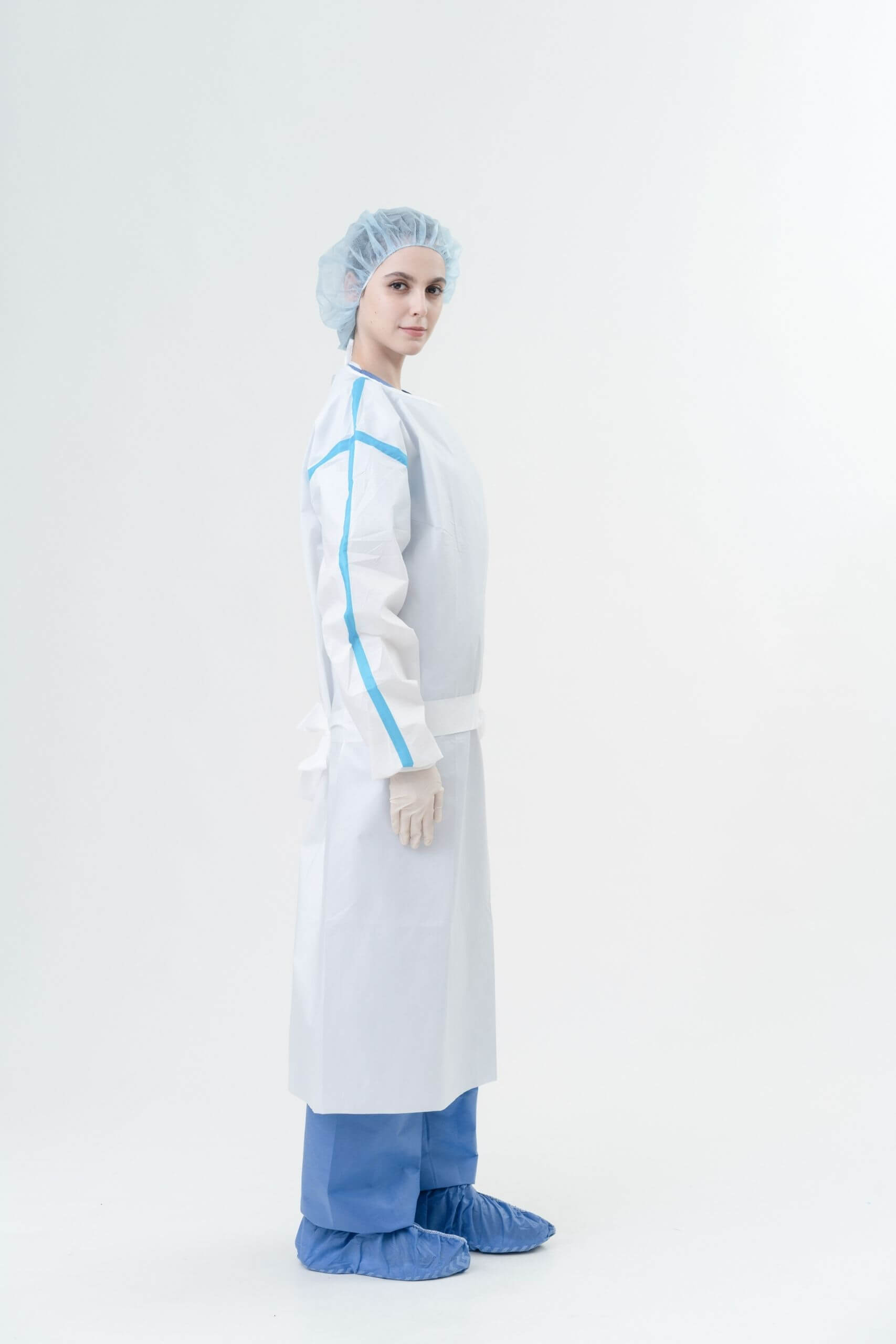 Tape gowns VS Non-tape gowns
The tape around the suite could provide more protection from Resistant fluid leaks. Provides users with more protection.
Storage and Disposal of Isolation Gown
CoverU gowns can be stored under normal ambient storage conditions, dry and clean, dust-protected, in the original cardboard box.  Uncontaminated CoverU gonscan be incinerated or buried in controlled landfills without harming the environment. Disposal of contaminated garments is regulated by country of local laws.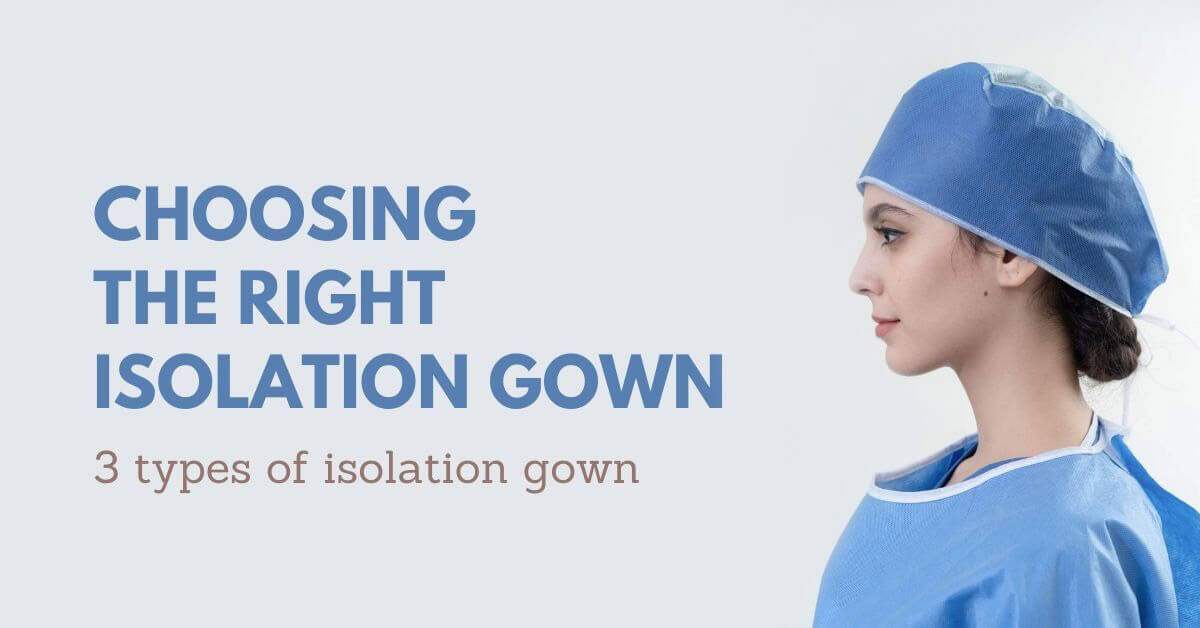 Could Medtecs make a customized version?
If you have any request for products, please feel free to contact our service team to get more information.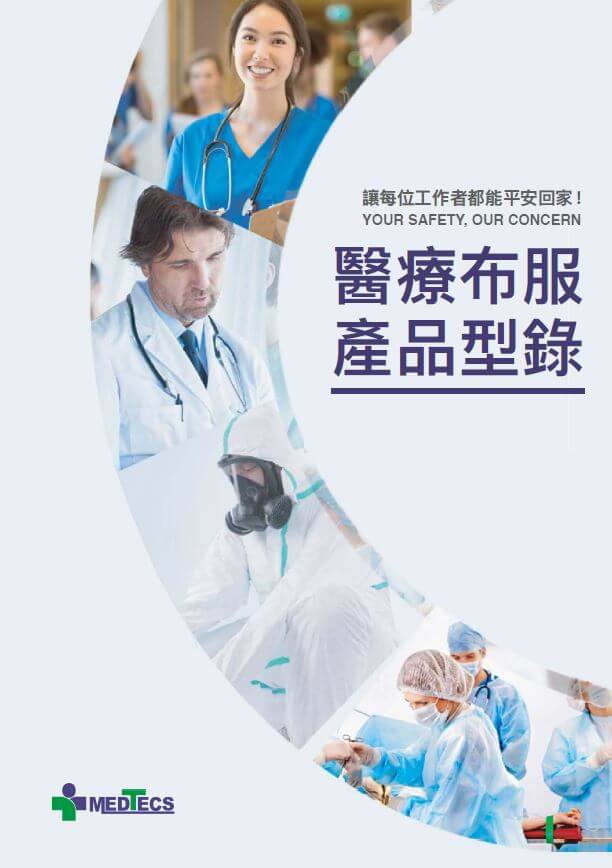 Medtecs PPE Catalog TW
Get Your Quotation
What are you waiting for? Sign Up and check out our special offers!